Garage Door Opener
Back To Our Services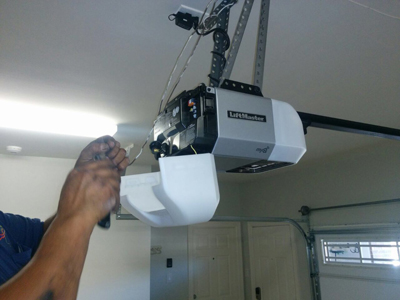 If you live in the lovely community of Silverdale, you will never have garage door problems because we, Garage Door Silverdale, will always provide you with the most excellent services. We have the most reliable tools and equipment, the most qualified technicians, the friendliest staff, the most affordable prices and the best services.
Garages are great storage places. Nowadays, people use them to store old books, records and clothes. They use garages as gyms, storage or craft rooms. The kids play in there and people keep their tools, their vehicles and the bicycles. Some are valuable stuff and some have only sentimental value. Still, they must be protected by a strong and reliable garage door.
Today, garage doors are made according to certain technical specifications and safety regulations. They might still be made by wood, steel or aluminum while lately manufacturers have introduced glass garage doors, too. Today, garage doors are especially heavy and therefore, nearly no one wants manual doors anymore. How can people lift all that weight? An average garage door today weighs almost 400 pounds. Basically, this heavy load is counterbalanced between the springs. They are the parts responsible for lifting the weight of the door, while the opener arranges the actual movement: the opening and the closing, which is usually controlled by the remote. The existence of the opener allows you to open and close your garage door without having back pains, only by touching a button. It doesn't get any easier. And we, at Silverdale Garage Door Opener, supply, install and repair the openers for commercial and residential garage doors.
We, basically, carry the best openers by the best brands – Genie, Liftmaster, Craftsman, Chamberlain and many more. We provide you the very best because the opener – as all garage door parts – must be made with the best materials. It must be strong and reliable and last for a long time.
Openers work with drives: they either have a chain, a screw or a belt drive. The simplest of all is the chain because it is plain, cheap but also extremely noisy. The best choice is the belt drive because it is fast, quiet but also expensive. The screw drive stands in the middle; it is affordable but not completely noiseless. The choice will be yours depending on your wallet and whether you are annoyed by noise or not.
In case you suspect that your opener doesn't work the way it should, you must give us a call. Our technician will perform opener troubleshooting and determine whether it needs to be repaired or replaced.
Our company, Garage Door Repair Silverdale, can repair or replace your opener or any other damaged garage door part.
We are available at all times for emergency situations or if you want to make an appointment with our expert team.